Triple Dippers:
Politically connected retired Public Employees who
for 5 years and for the SAME job: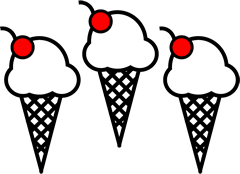 Get a Salary
Get a Pension at the same time with interest
-AND-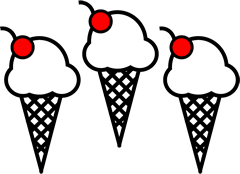 in some states like Florida, TripleDippers don't pay 3% of salary into pension like most public employees!

The Cherry on top:
Triple Dippers exploit their unused days off, cashing them out at their highest final salary rather than the salary when the days off were earned.
The TripleDippers (most are over 65) and their surviving spouses get an 8% increase in their social security payments for each year they delay collecting social security.[Source: SSA.gov]

FLORIDA passes OUTRAGEOUS Fake Retirement Cash Scheme
The new scheme gives Florida politicians and bureaucrats a 60% increase in pension cash bonuses.
June 5, 2023, Governor Ron DeSantis signed legislation (SB 7024) that enables Florida's politicians and bureaucrats to file fake retirement paperwork, allowing them to Triple Dip: collect a paycheck and an interest-bearing pension at the same time to do the same job, and not pay the standard 3% of their salary to the Florida pension program. Instead of allocating tax funds towards essential infrastructure, education, and tax cuts, the Governor and the legislature chose to bolster the bank accounts of politicians and bureaucrats. This taxpayer giveaway extends the pension cash bonus scam from 5 to 8 years, marking a staggering 60% increase! School workers get 10 years of tripledipping!!! These Triple Dippers will now receive 8 years' worth of pension payments as a lump sum, in addition to lifelong pension and healthcare assistance. Learn more at
www.tripledippers.org
.
Researcher Dave Jaye has meticulously documented how these Triple Dippers exploit their unused days off, cashing them out at their highest final salary rather than the salary when the days off were earned. This artificially inflates their last year's pay, which directly impacts their pension calculations, resulting in more money extracted from hardworking taxpayers. You can find the list of June 2023 Florida Triple Dippers receiving pension cash bonuses at
https://tripledippers.org/fl-cash-outs-june-2023/
.
This taxpayer ripoff legislation burdens taxpayers with an additional $3.1 billion in the first fiscal year, hampering our economy's growth. No one in the private sector receives a paycheck and a pension simultaneously for the same job.

It's been a while since we posted a full, statewide Triple Dipper list. This time we bring you the Florida list for the month of June, 2023. Notable highlights include the top TripleDipper who will rake in over $1.5 Million along with almost 30,000 others. Find out who it is and view the report using the button below.
Monthly Reports
Monthly cash out reports list those employees who are finally retiring during the specified month after having a fake retirement five or more years ago.
NEWS /
Democrat Derek Miller, [...]
Dave Jay Speaks at a December weekly BUPAC meeting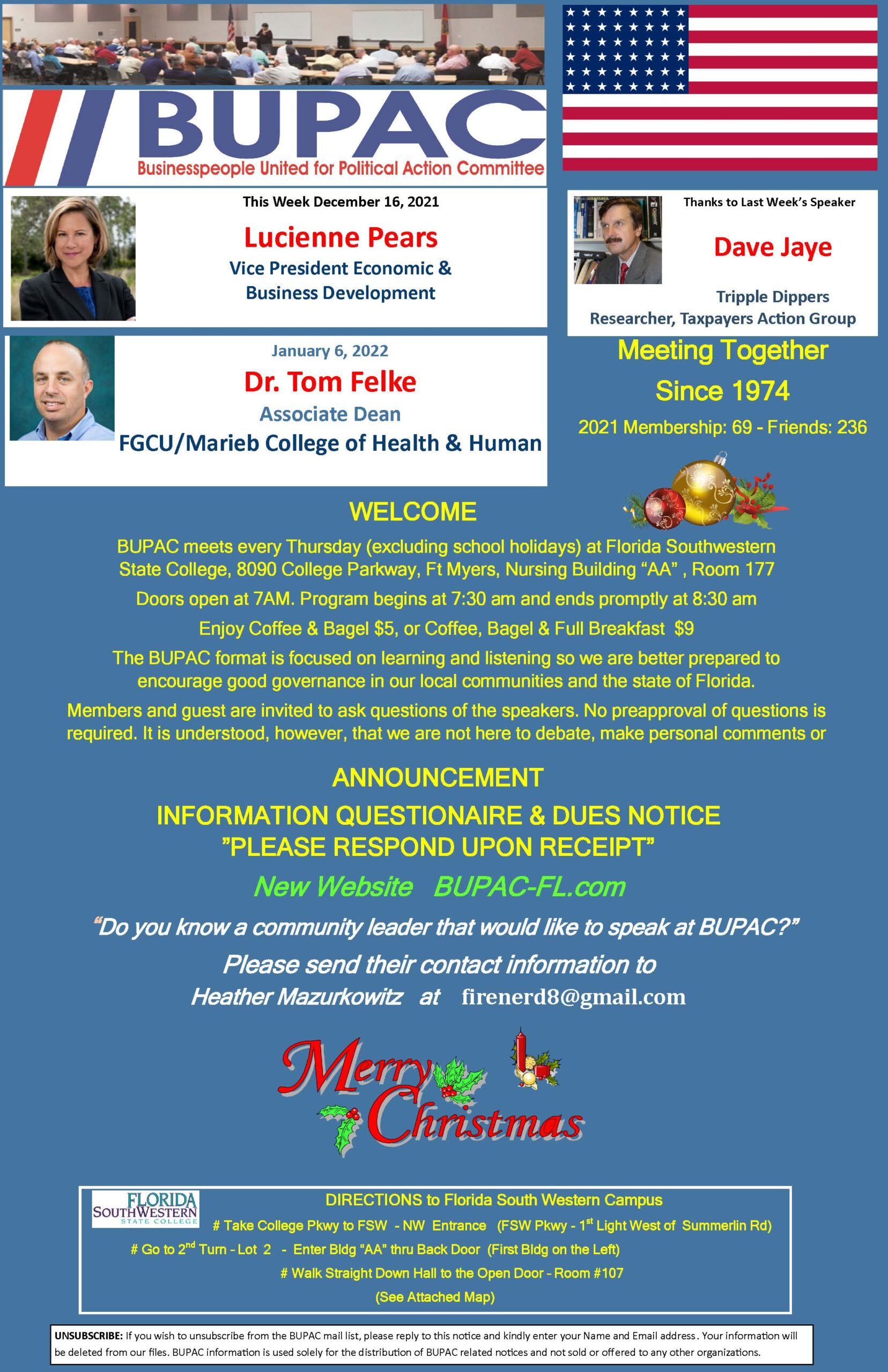 Charlotte County resident John R. Doner's contribution is spot on. Mr. Doner is a member of the Charlotte County Curmudgeon Club.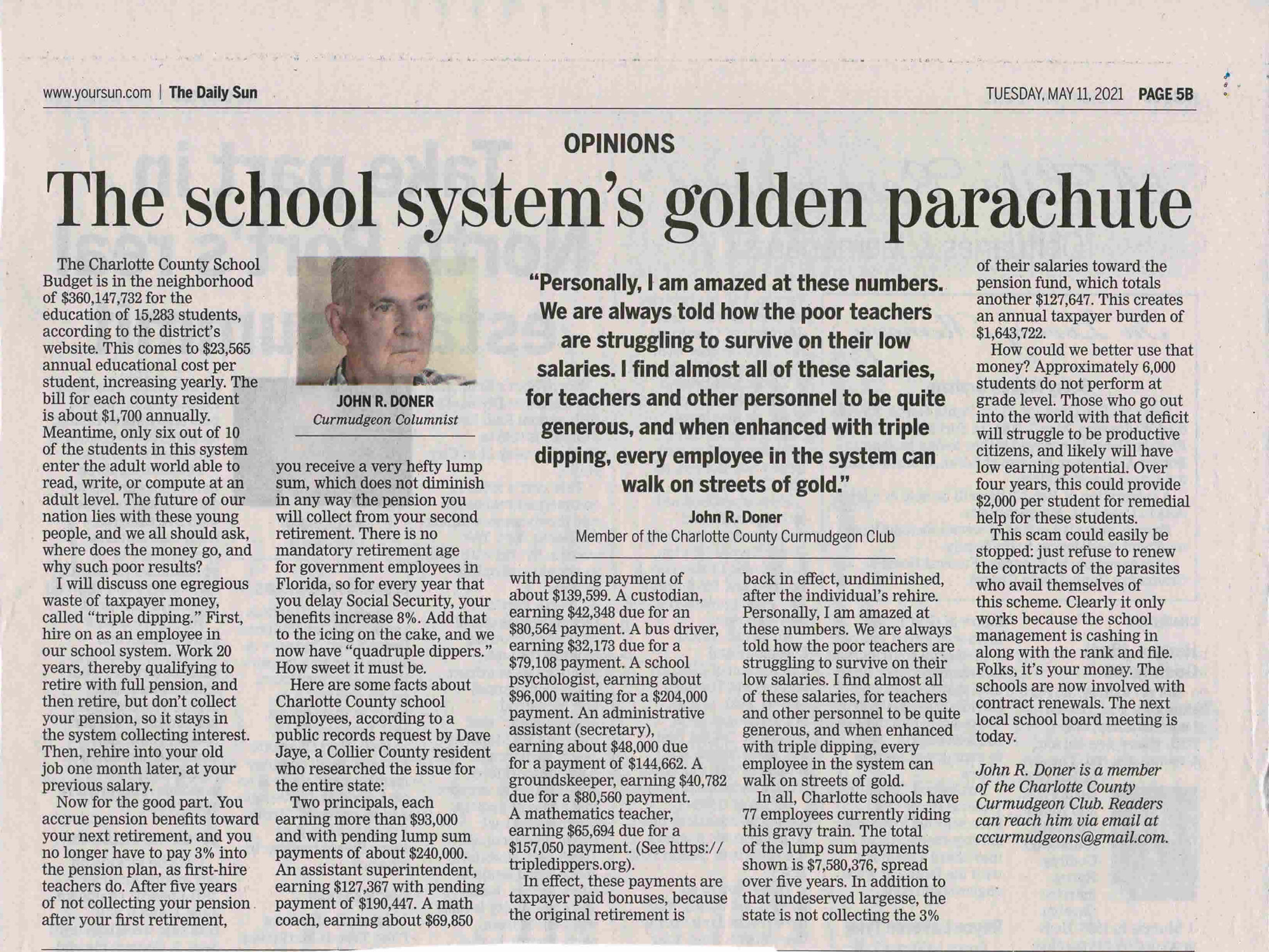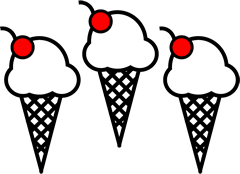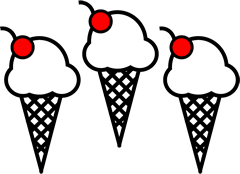 If you know of other taxpayer-abusive and wasteful TrippleDipper programs, please contact us and join our email list to be notified of important news and new reports.
Be among the first to receive our latest reports and findings. Sign up now.